PLAY FOR GOAL 17
PARTNERSHIP FOR THE GOALS
WHAT'S THE GOAL?
Strengthen the means of implementation and revitalize the global partnership for sustainable development.
The number of global internet users has grown rapidly.
By 2000 less than 7 % of the world had access to the internet.
By 2015 more than 40 % of the world had access to the internet.
By 2030 everyone has access to the internet.
By 2030 internet is universal.
WHAT'S THE GOAL?
We are all in this together.
The Agenda, with its 17 Sustainable Development Goals, is universal and calls for action by all countries, both developed countries and developing countries, to ensure no one is left behind.
Partnership
by Majken Gilmartin
Description of the game:
In this game we want to illustrate what partnership can mean.

To reach the Global Goals we need the entire world to work together. That means people working together across many sectors, countries etc. so in this game let the player come up with ideas, let them discuss the ideas together and let them together pick the best ideas. 

Depending on the amount of players you have, make 2 or more small sided teams from 3 to 6 players on each team. Give the teams 5 minutes to come up with their own 4 rules they would like to use in the game. Have them write it down.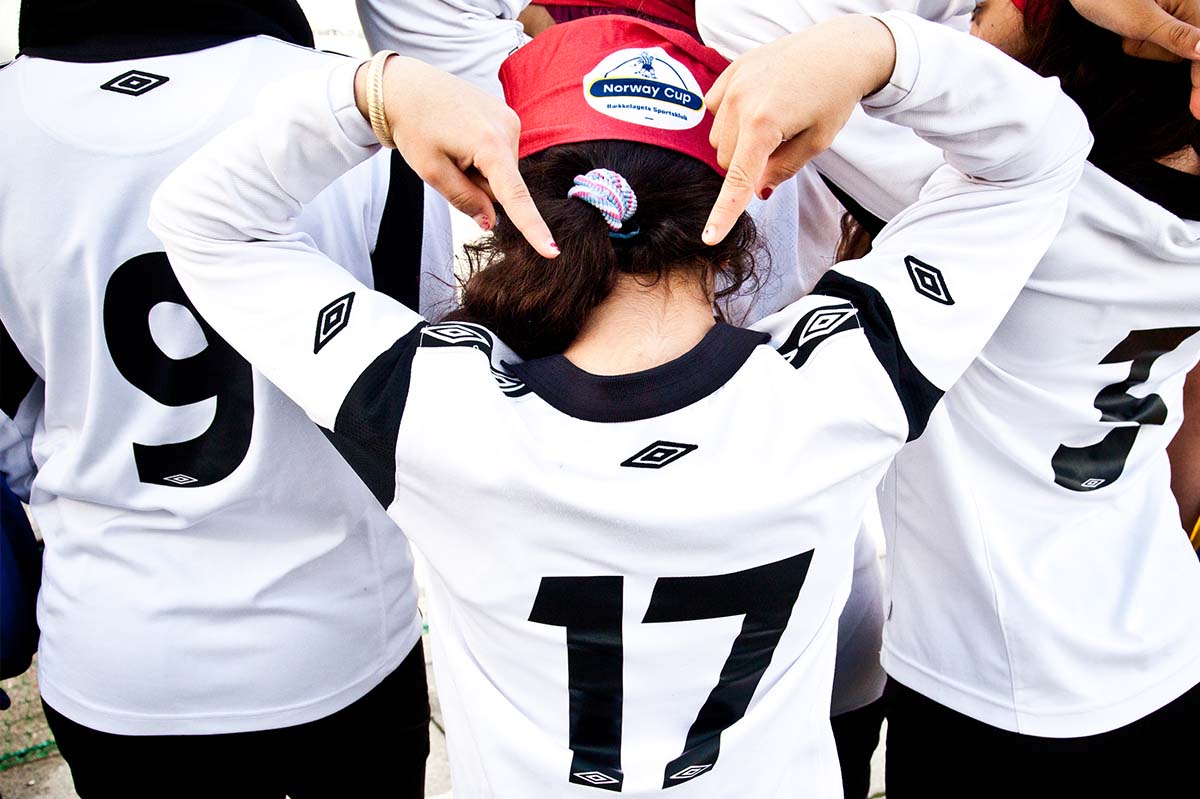 Football Tennis
by Becca Todd, United Kingdom
Both teams working together trying to keep the ball in the game. 
CREATE A GLOBAL GOALS IMPACT CUP
by GGWCup and Eir Soccer, Denmark
An Impact Cup can be a fun way to kickstart or conclude working with the Global Goals. 
Go to Create Impact Cup
PUT YOUR TRAINING IMPACT ON THE MAP
If you have time, give the players a chance to talk solutions, and how they them selve can do something in their every day.
Why do we need partners to achieve the Agenda?
Who would you like to partner with?
How can you promote the Global Goals?
Your TRAINING IMPACT counts. Share it here
DID YOU CREATE NEW RULES OR AN IMPACT GAME TODAY?
When you and your players create your own drills for the global goals, please share it. Every game counts.
Describe your game in a drawing (or a small video), add a few words and send it to us.
As a thank you we will share your Impact Game under the relevant Goal here on the website and of course crediting you and your team!
Your IMPACT GAME counts. Share it here
WANT TO LEARN MORE ABOUT WHAT YOU CAN DO TO SUPPORT THE GOALS?
Our good friends at World's Largest Lesson have done amazing work developing educational material that can be used in schools, clubs and home for children all ages. 
Go to World's Largest Lesson