PLAY FOR GOAL 10
REDUCED INEQUALITiES
WHAT'S THE GOAL?
Reduce inequality within and among countries.
By 2030, reduce to less than 3 per cent the transaction costs of migrant remittances and eliminate remittance corridors with costs higher than 5 per cent.
By 2030, empower and promote the social, economic and political inclusion of all, irrespective of age, sex, disability, race, ethnicity, origin, religion or economic or other status.
By 2030, progressively achieve and sustain income growth of the bottom 40 per cent of the population at a rate higher than the national average.
Why Addressing Inequality Matters
Inequality threatens longterm social and economic development, harms poverty reduction and destroys people's sense of fulfilment and self-worth. This, in turn, can breed crime, disease and environmental degradation.
Most importantly, we cannot achieve sustainable development and make the planet better for all if people are excluded from opportunities, services, and the chance for a better life.
FAIR GAME
by Steven O'Reilly, Chelsea FC Foundation, Bangkok
Description of the game
Organize a 'normal' football match and illustrate inequality with different goal sizes.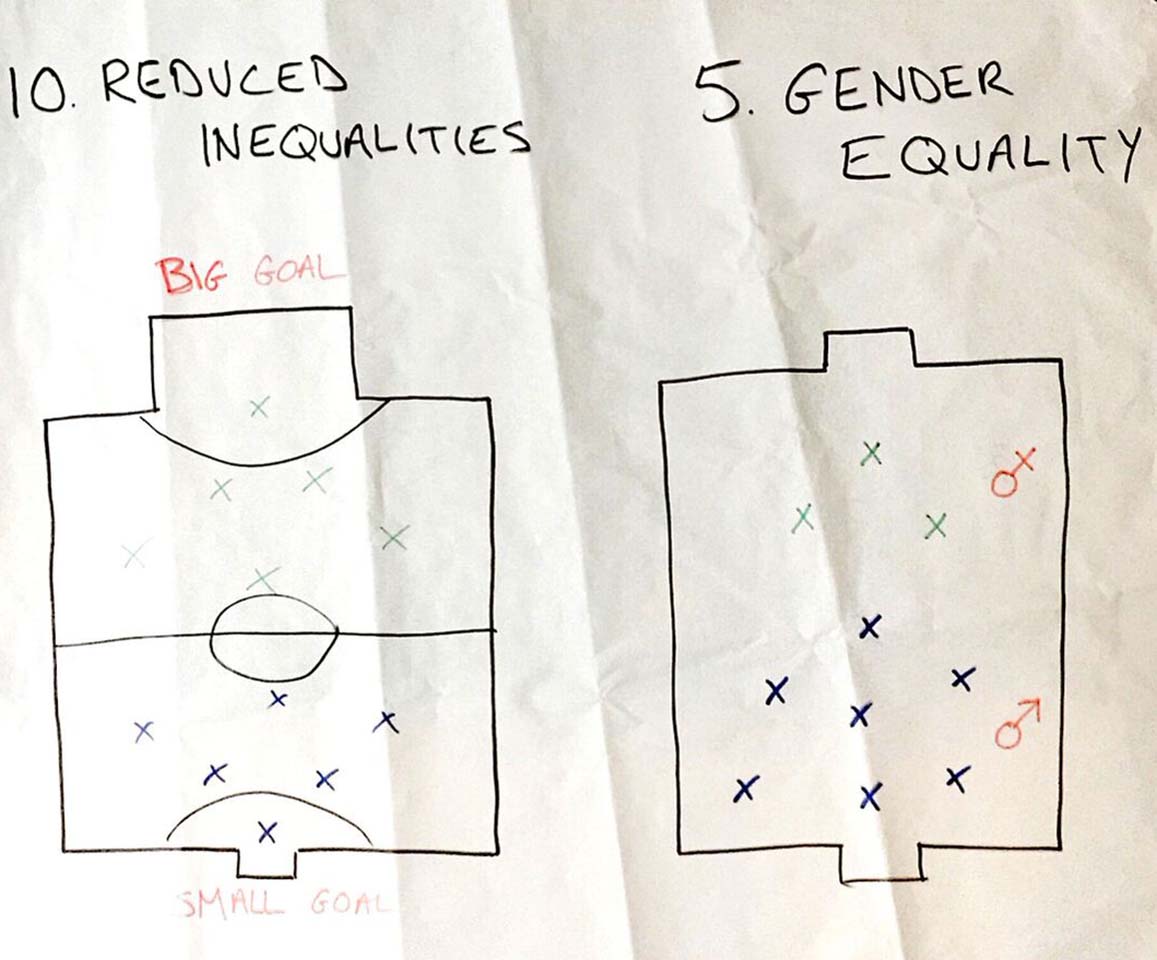 BIB TAG
by Becca Todd, United Kingdom
Description of the game
Simple running & catching game in which players have bibs tucked into their shorts and try to steal other players' bibs (like tag but with stealing bibs).
In this game the players start with uneven numbers of bibs so that inequality can be discussed.
(Younger players, or older players just for a fun warm-up.)
Create GAME SITUATION
There are so many great ways to create a game. Allow the players to be quite creative with this by introducing the goal at the beginning of the match and asking them how this could be included:  Do one team have a big goal and the other a small. Do everybody play with a glas of water or change a rule every minute. 
A simple way to bring in the Global Goals when playing a match, is that every time a team scores or make a save, or during a water break they can double their points or get a point by stating a Global Goal and what they could do to help promote this in their community. Easiest to play small side games with 3-6 players, so they can hear each other.
You can always have several games going at the same time. There are some rule ideas under Goal 17.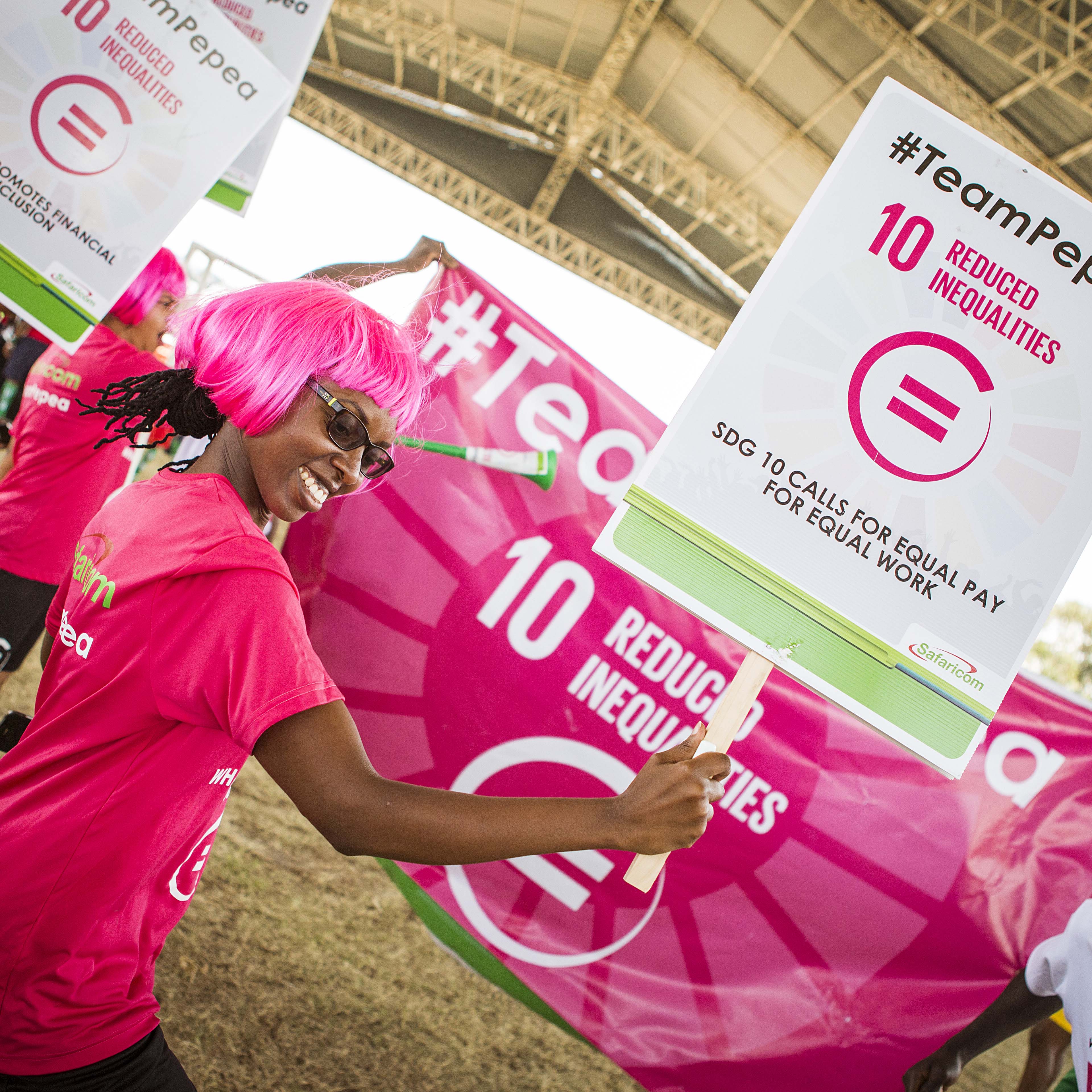 PUT YOUR TRAINING IMPACT ON THE MAP
If you have time, give the players a chance to talk solutions, and how they them selve can do something in their every day.
How did it fell to score on a big/smaller goal?
What is the 'small goal' in your daily life?
Discuss how you experience inequality in your daily life, school, home, SoMe, TV etc.
Discuss how you can reduce inequality where you live.
What other global goals is supported when reaching this goal?
Your TRAINING IMPACT counts. Share it here
DID YOU CREATE A NEW IMPACT GAME TODAY?
When you and your players create your own drills for the global goals, please share it. Every game counts.
Describe your game in a drawing (or a small video), add a few words and send it to us.
As a thank you we will share your Impact Game under the relevant Goal here on the website and of course crediting you and your team!
Your IMPACT GAME counts. Share it here
WANT TO LEARN MORE ABOUT WHAT YOU CAN DO TO SUPPORT THE GOAL?

Our good friends at World's Largest Lesson have done amazing work developing educational material that can be used in schools, clubs and home for children all ages.
Learn more about Goal 10 and how you can support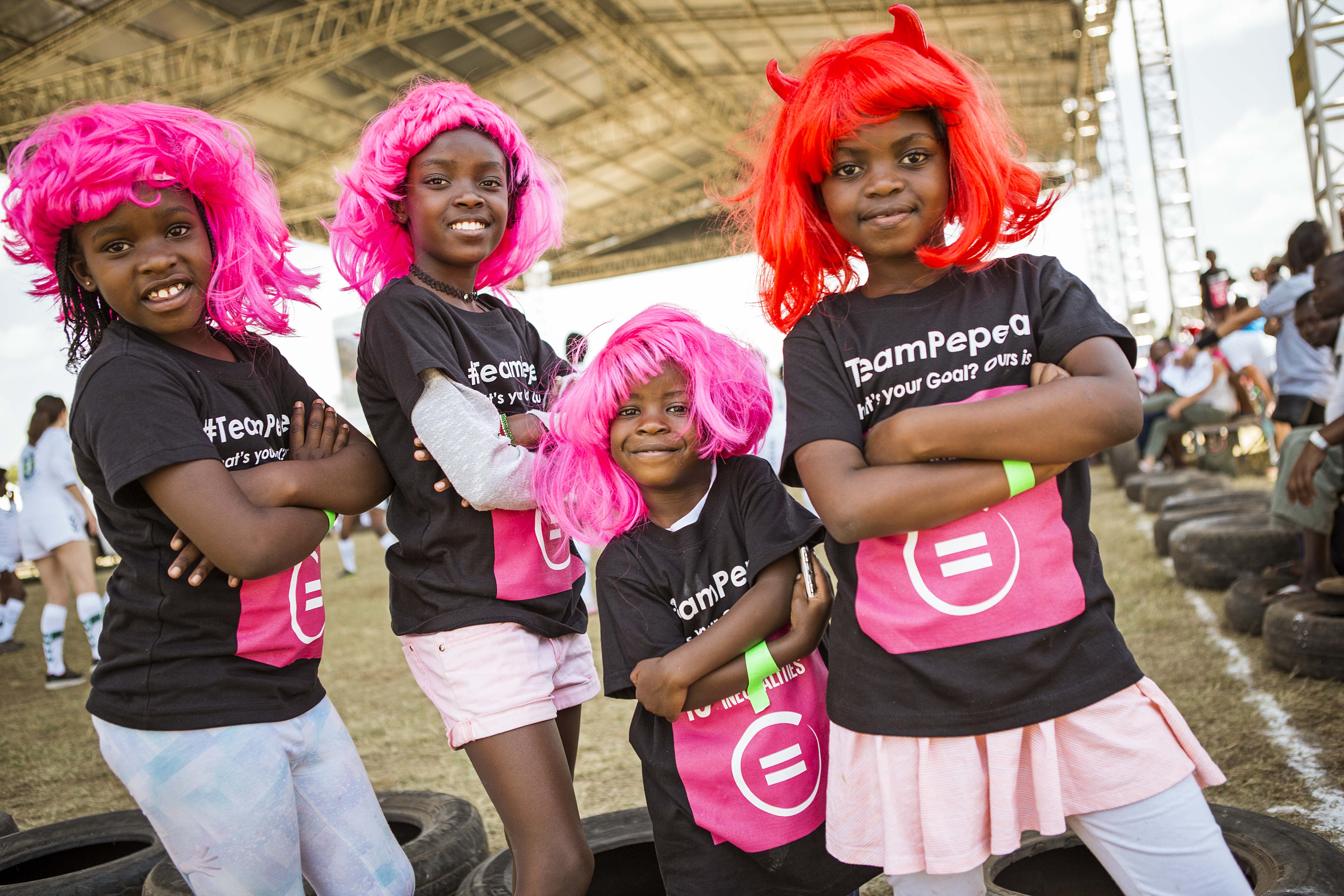 Global Goals Impact Cup team Nairobi 2017.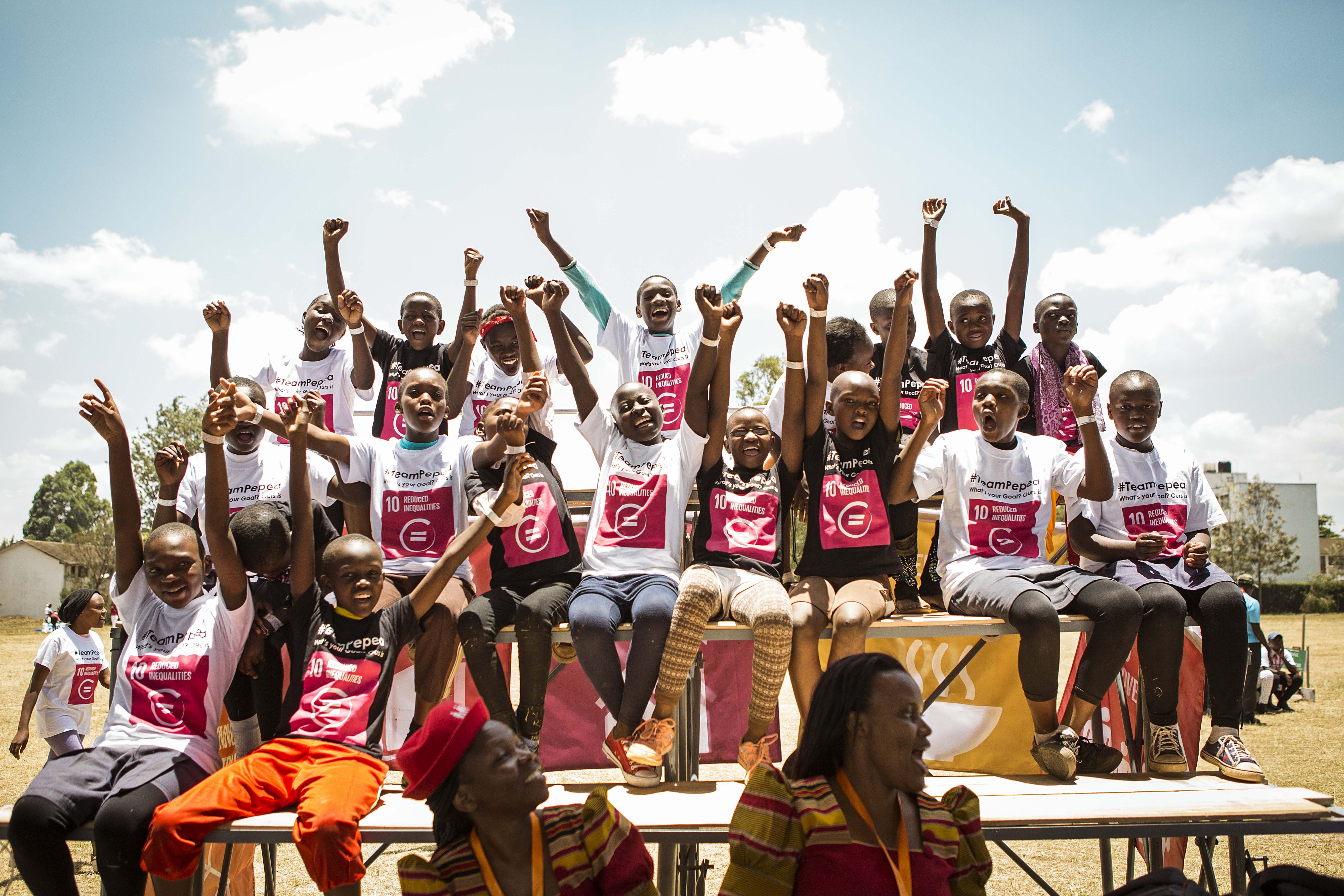 Global Goals Impact Cup fans Nairobi 2017.