An Impact Cup can be a fun way to kickstart or conclude working with the Global Goals
The Impact Cup is inspired by the Global Goals world cup, where teams play a tournament where football performance alone does not determine the winning team.
How it works: After each game 4 points are given out to the teams. You get 1 point for most scored goals, 1 point for best crowd engagement, 1 point for original style and 1 point for action you have done for one of the Global Goals. This can work well if you have had time with your group. so if you have a week with them, then introduce the idea when you start the week giving them a chance to come up with costumes, actions etc.
Rules: GGWCup
1. Most scores goals
2. Best way to engage crowd / or bring the best fans
3. Best original style/outfit/song/banners
4. Actions for the UN global goals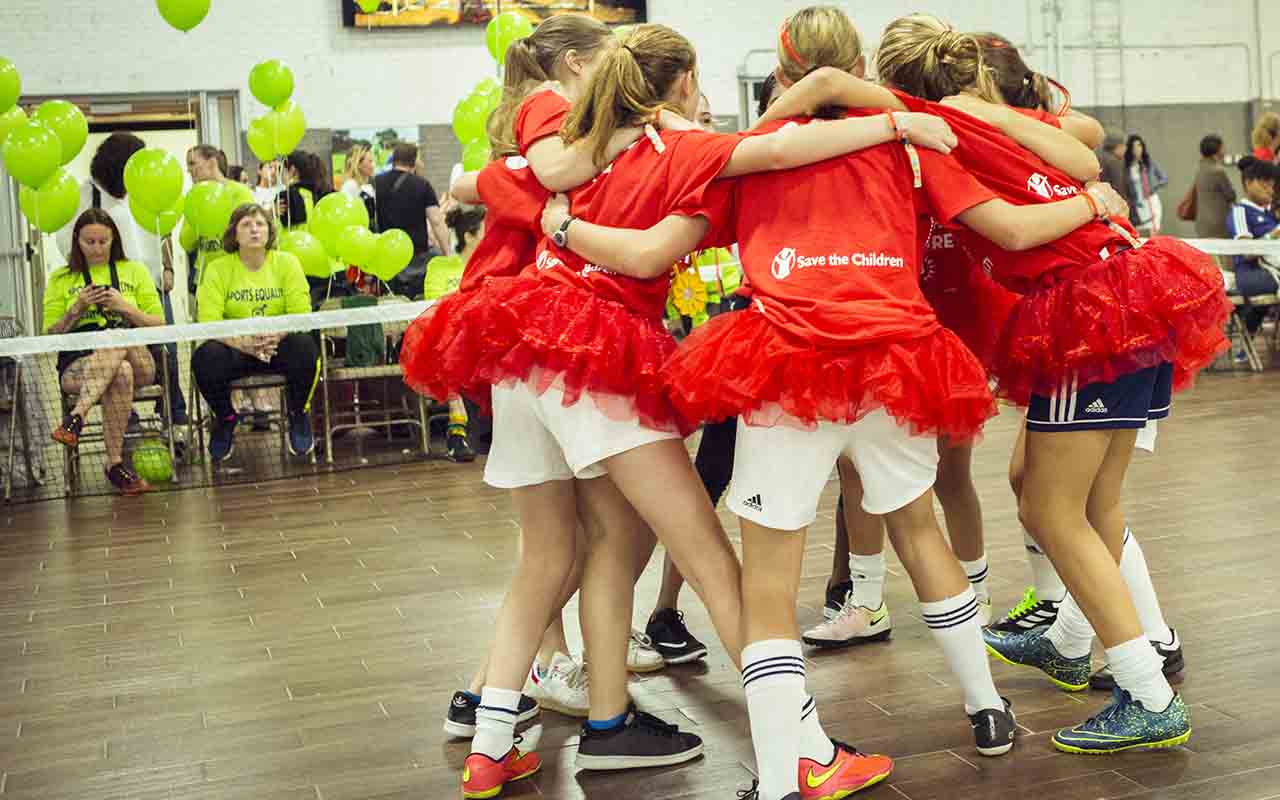 After each game, give out 4 points to each team. you can let the teams decide who gets the creative points, or make a panel of judges that give points the points after each game.
For inspiration here is the GGWCup cup calculation program, you can print and bring to the field and have some of the kids keep score and calculate.
You can also do the partnership tournament.
Description of the cup
The cup is build on the spirit of Goal 17 and togetherness and can be a fun way to kickstart or finish working with the Global Goals.
Because of the change of rules you need both football and activist skills on your teams.
An Impact Cup is for all ages and players all levels. 
Let each team pick a Global Goal they play for and find creative ways to express this.
You can always invite the rest of the school or club to come support. it can be a fun day to end a weeks work for the Global Goals.
HOW TO PLAY
Let them play 5 aside games – and let them have a few subs. if you have space you can make 2 small sided fields and play 2 groups of 4 next to each other. 
Make a plan for who gives out the points, the teams them self or a group of kids judges.
Have balls, fields and print cup programs to keep score
Maybe come up with a fun activist trophy for the winning team (someone can make it)
organisation
Team Size: 7-5 players on each team.
4 – 8 teams depending on your time and players
Field Size: Flexible – most space can be used for playing ball 🙂 both indoor and outdoor. A full size GGWCup field is 13 x 19 meter (= 42 ft x 62 ft).
Meet the Danish Team Fourstar and be inspired to create your own Impact Team.